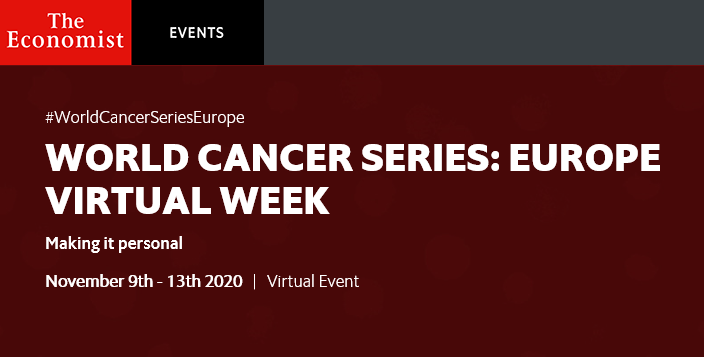 World Cancer Series: Europe Virtual Week
The Economist Events | 9-13 november 2020
Coronavirus has turned the global spotlight onto healthcare and upended medical services. It has exposed the frailties of existing systems but also highlighted examples of nimble innovation and success. The sixth annual World Cancer Series: Europe will gather senior policymakers, clinicians, industry leaders, academics and patient advocates to drive forward the conversation on improving the provision of cancer care in Europe.
We will look to the quickly changing cancer-care landscape across Europe for lessons that can be applied to achieve improvements in cancer care. We do this not only against the backdrop of the pandemic, but also in the context of the EU's Beating Cancer Plan. Our discussions will take a deep dive into the key conversations in oncology in Europe. From policymakers to patients, this event will hear from those most affected about the areas of greatest unmet need and how these should be tackled.
Patrick Jeurissen is one of the congres speakers.