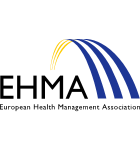 Health Management: realigning systems, contexts and players
EMHA 2020 | Digital conference Rotterdam | 17 - 19 november
European health systems are navigating through a period where challenges and opportunities have never been greater or starker. Every day we get closer to full exploitation of opportunities given by big data, artificial intelligence and robotics.
At the same time, population dynamics are unstoppable, with sharp acceleration in chronic diseases, aging and frailty. In this perspective, we are collectively faced by the need to generate shared awareness, sense of urgency and visions for transformations and changes within health sectors, healthcare systems, organisations, and for role development of managers and clinical and professional leaders.
Patrick Jeurissen is one of the congres speakers.